Armstrong Hardwood Flooring Photos
About Armstrong Hardwood Flooring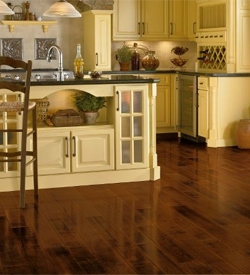 Product Visualizer >>>
Armstrong Hardwood Flooring: A Blend of Tradition and Innovation
Introduction
Armstrong Flooring, an American company with roots that stretch back more than a century, has always been a pioneer in the flooring industry. Specializing in both residential and commercial flooring solutions, Armstrong's range of hardwood floors offer a blend of traditional craftsmanship and cutting-edge technology. This article delves into the unique features, history, and environmental credentials of Armstrong hardwood flooring.
History and Background
Armstrong Flooring began its journey in 1860 as a two-man cork-cutting shop in Pittsburgh, Pennsylvania. Over the decades, it has transformed into a global flooring brand that offers a wide range of products including vinyl, laminate, and, of course, hardwood. This evolutionary path has equipped the company with a wealth of expertise, allowing it to master the art and science of hardwood flooring production.
Types of Hardwood Flooring by Armstrong
Solid Hardwood
Armstrong's solid hardwood floors are made from a single piece of wood, providing both durability and a classic aesthetic appeal. They can be sanded and refinished multiple times, making them a long-lasting option.
Engineered Hardwood
Engineered hardwood, another popular choice, consists of a top layer of genuine hardwood fused with multiple layers of ply. This construction makes the floor resistant to humidity and temperature changes, making it ideal for basements and bathrooms.
Parquet
For those looking for a touch of artistic sophistication, Armstrong also offers parquet flooring. These floors are designed with geometric patterns that add visual interest to any space.
Features and Benefits
Wide Range of Styles
Armstrong offers hardwood floors in various finishes, shades, and textures, ranging from the rustic, weathered look to the sleek, modern appearance. This diversity allows customers to choose a floor that perfectly matches their interior design vision.
Durability
All Armstrong hardwood floors undergo a rigorous manufacturing process that enhances their resistance to scratches, dents, and everyday wear and tear.
Easy Installation
Armstrong provides various installation options such as glue, staple, or floating, enabling quick and hassle-free setup. They also offer DIY-friendly locking mechanisms for those who prefer to install the flooring themselves.
Warranty
Most Armstrong hardwood products come with a 25- to 50-year residential warranty, offering peace of mind for customers looking for a long-term investment.
Environmental Commitment
Armstrong Flooring is committed to sustainability, incorporating eco-friendly practices in its manufacturing processes. The company sources wood from responsibly managed forests and also offers a range of products that are FloorScore® certified, meaning they meet stringent indoor air quality standards.
Conclusion
Armstrong's hardwood flooring range offers an ideal mix of traditional beauty, modern functionality, and environmental responsibility. Whether you're renovating a historical home or designing a contemporary office space, Armstrong hardwood floors provide a foundation you can trust. Their longstanding history and commitment to innovation make them a go-to choice for those seeking both quality and style in hardwood flooring.
---
---
Featured Articles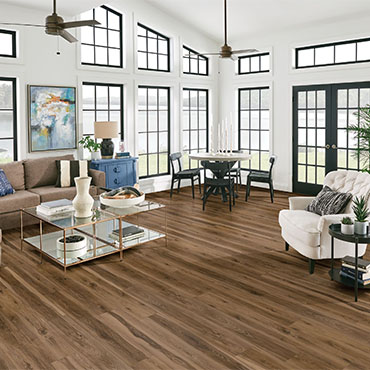 Armstrong Hardwood Flooring
Choosing a floor may seem a bit daunting, especially if you've never done it before. Whether you're a newbie or a pro, understanding more will prepare you to choose the very best floor for your lifestyle, space, and budget.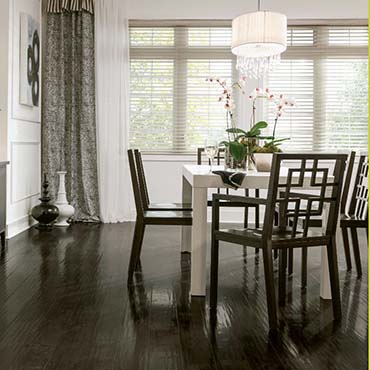 Armstrong Hardwood Flooring
Many hardwood shoppers don't realize there are two types of wood — solid and engineered. Both solid and engineered flooring add value and structure to your home and are available in plenty of species, stains and styles. So, what exactly are these two types of hardwood and how do they compare? Let's explore.