About StonePeak Porcelain Tile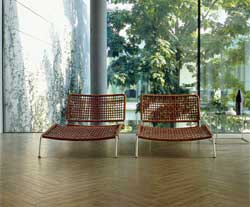 StonePeak Porcelain Tile Floors: Innovation Meets Elegance
In the realm of home and commercial flooring, the demand for quality, durability, and aesthetic appeal consistently leads consumers and contractors to the doors of renowned brands. One such brand that has carved a niche for itself with its high-end porcelain tiles is StonePeak Ceramics. With a reputation for innovation and elegance, StonePeak offers an extensive range of porcelain tile floors that promise to transform any space.
Established in the United States, StonePeak Ceramics operates with the ethos of bringing Italian craftsmanship to the American market. The company prides itself on utilizing cutting-edge technology to produce tiles that are not only visually stunning but also environmentally friendly and durable.
Sustainability at Its Core
StonePeak has been at the forefront of sustainable manufacturing practices in the tile industry. The company employs a revolutionary production process that ensures a lower environmental impact. The use of natural materials, combined with recycling initiatives, such as the recycling of water and raw materials during the production process, exemplifies their commitment to eco-friendly practices.
Variety and Versatility
One of the standout features of StonePeak's porcelain tile floors is the vast range of styles available. From the rich, earthy tones that mimic natural stone to modern, polished finishes that cater to a sleek aesthetic, there's something in their collection for every taste. The versatility of these tiles extends beyond just their appearance; they are suitable for a variety of applications including floors, walls, and countertops, both indoors and outdoors.
Technical Superiority
StonePeak's porcelain tiles are not just about good looks; they pack a punch in terms of technical performance as well. The company utilizes innovative digital inkjet technology, which allows for intricate designs and a level of detail that was previously unattainable in tile manufacturing. This technology also means that their tiles have a consistency in quality that ensures longevity and resilience to wear and tear.
Large Format Leadership
StonePeak was one of the pioneers in the production of large-format porcelain panels in the United States. These large panels can reach sizes up to 10 feet by 5 feet, offering a seamless and expansive coverage that reduces grout lines and elevates the sense of luxury in a space. These large formats have revolutionized the way designers and architects think about tile and surface coverage.
Health and Hygiene
In today's world, where cleanliness and hygiene are paramount, StonePeak's porcelain tiles offer an added advantage. The non-porous nature of porcelain makes these tiles resistant to bacteria and allergens, ensuring that they are a safe and hygienic choice for both residential and commercial spaces.
Aesthetic Appeal
Lastly, the aesthetic dimension of StonePeak's tiles cannot be overstated. With designs that range from hyper-realistic stone and wood imitations to bold monochromatic colors and patterns, these tiles can complement any decor style. The design flexibility that StonePeak offers allows for personalized spaces that speak to the individuality of homeowners and the brand identity of businesses.
Conclusion
StonePeak Porcelain Tile Floors represent a marriage of form and function that doesn't compromise on sustainability. For anyone looking to invest in flooring that offers durability, a variety of design options, and environmentally conscious manufacturing, StonePeak Ceramics stands as a prime choice. As they continue to innovate and lead in the porcelain tile industry, their floors are set to lay the groundwork for elegant and sustainable living spaces for years to come.
---
---