About Philadelphia Commercial Resilient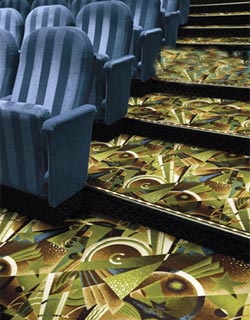 Philadelphia Commercial Resilient: Pioneering Innovation in Commercial Flooring Solutions
Introduction
When it comes to commercial flooring, businesses have no shortage of options. However, finding a solution that combines durability, aesthetics, and affordability can be a challenge. That's where Philadelphia Commercial Resilient comes in. This brand has carved out a unique niche by offering resilient flooring options that stand up to high traffic while maintaining a polished look. Below, we delve into the history, product offerings, and standout features that make Philadelphia Commercial Resilient a go-to choice for businesses and designers alike.
A Brief History
Philadelphia Commercial, a division of Shaw Industries, has been a trusted name in the flooring industry for decades. With a commitment to sustainability, innovation, and quality, they have continued to push the boundaries of what flooring can achieve. The Resilient line, in particular, was designed to meet the specific challenges of commercial environments, providing a highly durable yet attractive flooring solution.
The Product Lineup
The Resilient range offers an extensive array of options for various commercial applications, from healthcare and educational facilities to retail and hospitality spaces. Their product line includes:
Luxury Vinyl Tile (LVT): Mimicking the appearance of hardwood, stone, or ceramic, these tiles offer the same luxurious look without the maintenance headaches.
Vinyl Sheet Flooring: Ideal for healthcare settings, this option is seamless, reducing the number of crevices where bacteria can grow.
Vinyl Composition Tile (VCT): Known for its durability and ease of maintenance, VCT is a popular choice for schools and office buildings.
Bio-Based Tile: An eco-friendly option made from renewable resources, perfect for businesses looking to lower their environmental impact.
Rubber Flooring: Offers excellent sound absorption and underfoot comfort, suitable for gymnasiums and athletic facilities.
Innovative Features
Philadelphia Commercial Resilient products come equipped with a host of innovative features:
ExoGuard™ Finish: A proprietary finish that enhances durability and makes cleaning easier.
No-Wax Surfaces: Helps reduce maintenance costs over time.
Slip-Resistance: Essential for high-traffic areas, especially in healthcare settings where safety is a primary concern.
Green Label Plus Certification: A testament to their commitment to producing low-VOC products that contribute to healthier indoor air quality.
Sustainability Efforts
Sustainability is not just a buzzword for Philadelphia Commercial Resilient. Their use of recycled and renewable materials, as well as a focus on producing low-emission products, shows a real commitment to environmental stewardship.
Why Choose Philadelphia Commercial Resilient?
Businesses opt for Philadelphia Commercial Resilient because they know they are getting a product that combines form and function. Whether you are a designer looking for a vast array of stylistic options or a facilities manager in need of a durable, low-maintenance solution, this brand has something to offer.
Conclusion
In an industry where demands are ever-changing, Philadelphia Commercial Resilient has managed to stay ahead of the curve by continually innovating. Their resilient flooring options offer businesses a durable, aesthetically pleasing, and environmentally responsible choice. It's not just flooring—it's a long-term investment in the future of your commercial space.
---
---