About Marazzi USA Natural Stone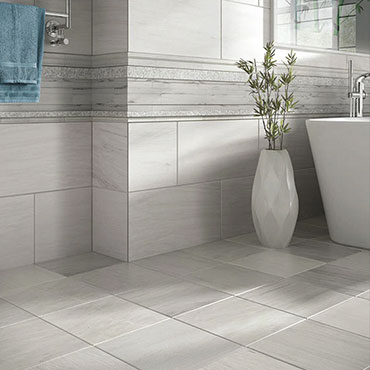 Elevate Your Living Spaces with Marazzi USA Natural Stone Flooring
Introduction
When it comes to flooring, few materials exude the timeless elegance and natural allure of stone. Whether it's the rustic charm of slate or the luminous glow of marble, natural stone has long been a favorite choice for those looking to bring the beauty of the earth into their homes. And among the brands that have mastered the art of transforming natural stone into exquisite flooring, Marazzi USA stands as a paragon of quality and design. In this article, we'll explore the distinct characteristics that make Marazzi USA's Natural Stone Flooring a market leader.
A Heritage of Craftsmanship
Marazzi USA is no newcomer to the flooring industry. With years of expertise, the brand has developed an outstanding reputation for quality and reliability. Their extensive range of natural stone flooring options is testament to their dedication to craftsmanship. Each slab and tile is carefully selected, honed, and finished to meet the highest standards of durability and aesthetic appeal.
Wide Array of Choices
When you choose Marazzi USA for your natural stone flooring, you're not just getting a product; you're getting an array of options to perfectly match your design vision. They offer a multitude of choices in various categories:
Marble: For a touch of opulence, nothing beats the luxurious swirls and veins of marble.
Granite: Known for its durability and resistance to wear, granite is ideal for high-traffic areas.
Slate: A rustic, earthy choice, slate brings an organic feel to any room.
Travertine: With its distinctive porous texture, travertine offers an antique look that's rich in character.
Limestone: Soft, natural hues make limestone a subtle yet captivating choice.
Sustainability and Responsibility
In an era increasingly focused on environmental impact, Marazzi USA takes sustainability seriously. They employ responsible quarrying techniques and use recycled materials whenever possible. The brand is also committed to water conservation in their manufacturing processes, ensuring that their ecological footprint is as minimal as possible.
Easy Maintenance
While natural stone may seem daunting to care for, Marazzi USA's options are designed for easy maintenance. With the right sealants and cleaning products, keeping your stone floor looking as good as new becomes a simple task. The brand even provides comprehensive care guides to help homeowners maintain their investment over time.
Installation Versatility
One of the most compelling features of Marazzi USA's Natural Stone Flooring is its versatility. These floors can be installed over various subfloors and are compatible with radiant heating systems. This makes them suitable for a wide range of applications—from grand entrance halls to cozy living rooms and even outdoor patios.
Conclusion
If you're in the market for flooring that combines timeless beauty with modern durability, Marazzi USA's Natural Stone Flooring is a prime contender. With their extensive range of options, commitment to sustainability, and focus on easy maintenance, it's no wonder that the brand has established itself as a leader in the industry. So why settle for less when you can elevate your living spaces with the natural elegance of stone? Choose Marazzi USA and experience the difference that quality and craftsmanship can make.
---
---