Kährs Hardwood Flooring Photos
About Kährs Hardwood Flooring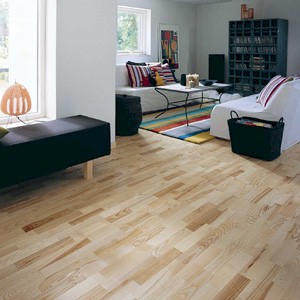 The Art of Craftsmanship: A Closer Look at Kährs Hardwood Flooring
Introduction
When it comes to hardwood flooring, few names evoke a sense of quality and craftsmanship like Kährs. With a history that dates back to 1857, this Swedish-based company has become a global leader in the flooring industry. Known for their innovation, sustainability, and unparalleled quality, Kährs hardwood flooring offers a blend of style and function that stands the test of time. In this article, we'll delve into what makes Kährs a top choice among homeowners, architects, and interior designers alike.
A Rich Heritage
Founded in the town of Nybro in southern Sweden, Kährs is one of the oldest manufacturers of wood floors in the world. The company was built on the principles of quality, innovation, and sustainability—values that continue to guide its operations today.
Leading Through Innovation

Kährs is credited with many industry-firsts, such as introducing the world's first engineered hardwood floor in 1941. Engineered flooring offers the beauty of solid wood along with added stability and easier installation, making it a popular choice among consumers.
The company is also known for its patented Woodloc® joint system, which allows for glue-less, gap-free installation. This not only speeds up the installation process but also ensures a flawless finish.
Sustainability at its Core
Kährs has long been committed to sustainability and environmental responsibility. From responsible forestry practices to efficient manufacturing processes that minimize waste, the company is FSC and PEFC certified, ensuring that the wood used in its products comes from sustainably managed forests.
Unmatched Quality and Variety
One of the most striking features of Kährs hardwood flooring is its extensive range of options. Whether you're seeking the rustic charm of hand-scraped oak or the contemporary elegance of smooth, lacquered maple, Kährs offers a variety of wood species, finishes, and plank sizes to suit any aesthetic.
Installation and Maintenance
With the Woodloc® system, installation is a breeze even for DIY enthusiasts. Maintenance is equally simple; a damp mop and a mild cleaning solution are all you need to keep your floors looking new. For deeper cleaning, Kährs also offers a range of specially formulated maintenance products.
The Kährs Warranty
Quality is of utmost importance to Kährs, which is why they offer a generous warranty on their products. Residential flooring usually comes with a 25 to 30-year warranty, while commercial installations are often covered for 5 to 10 years, providing peace of mind for your investment.
Conclusion
When choosing a hardwood floor, the variety, quality, and sustainable practices of Kährs make it a compelling choice for those looking to blend beauty with function. Its long history, commitment to innovation, and focus on sustainability set it apart as a leader in the flooring industry. So if you're in the market for hardwood flooring that will last for generations, Kährs offers a premium option that ticks all the boxes.
By bringing home a Kährs floor, you're not just making a purchase; you're making an investment in a product that carries the legacy of over 160 years of craftsmanship and innovation.
---
---
Featured Products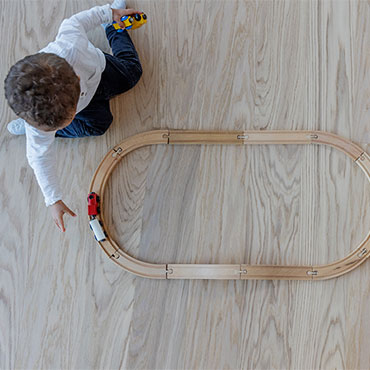 Kährs Hardwood Flooring
Real life is full of kids, pets, toys, daily tasks, and challenges - all of which your floor must endure. Kährs Life is a truly durable wooden floor, which retains its beauty and natural look throughout the years. It's scratch-resistant, impact-resistant and easy to clean.