Mannington Hardwood Flooring Photos
About Mannington Hardwood Flooring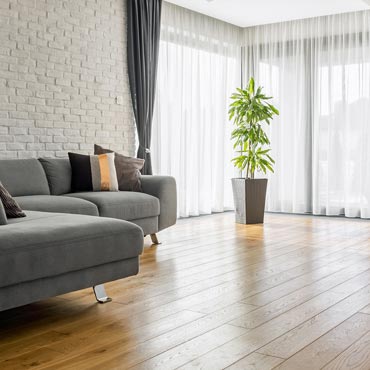 Mannington Hardwood Flooring: Elegance Meets Durability
Introduction
When it comes to choosing the right flooring for your home, Mannington Hardwood Flooring stands out as a premium option for homeowners looking for a blend of elegance, durability, and eco-friendliness. Here's everything you need to know about this high-quality flooring choice.
A Brief History of Mannington Mills
Founded: 1915
Headquarters: Salem, New Jersey
Products: Hardwood, laminate, luxury vinyl, and more
Innovation: Known for being a leader in style, innovation, and quality
Mannington Mills has been a family-owned business for over a century. They have continually invested in technology, product development, and sustainability.
Material and Construction
Quality Timber: Sources high-quality timber, including oak, hickory, and maple
Engineered Hardwood: Designed for greater stability
Multiple Layers: Consists of a top veneer layer followed by multiple layers of plywood
High-Quality Finishes: Resistant to scratches and everyday wear and tear
Engineered hardwood floors from Mannington offer superior durability without compromising the natural beauty of real wood.
Design Variety
Traditional to Modern: Offers a range of designs from classic to contemporary
Customization: Available in various plank sizes, shades, and finishes
Textured Surfaces: Options for hand-scraped, wire-brushed, or distressed finishes
With a plethora of options available, you're bound to find a design that suits your aesthetic needs.
Environmental Responsibility
Recycling: Utilizes recycled content in some of their products
Sustainable Practices: Focus on responsible forestry
Low VOC: Finishes are designed to be low in volatile organic compounds
Mannington is committed to ensuring that their products are both beautiful and eco-friendly.
Installation and Maintenance
DIY-Friendly: Many products come with click-lock technology
Professional Installation: Recommended for best results
Maintenance: Easy to clean with a dry or damp mop
Warranty: Offers up to a 25-50 year warranty depending on the product
While installation is possible as a DIY project, professional installation is often recommended to ensure longevity and performance.
Pros and Cons
Pros
Wide variety of designs
Eco-friendly options
Durable and long-lasting
Suitable for various climates
Cons
Higher initial cost compared to laminate or vinyl
Professional installation recommended for best results
Conclusion
Mannington Hardwood Flooring offers an ideal combination of beauty, durability, and environmental responsibility. With an extensive range of design options and a focus on quality, Mannington floors are an investment that can elevate the aesthetic and value of any home.
For those looking to make a well-informed decision on their next flooring investment, Mannington Hardwood Flooring should be at the top of your list.
---
---
Featured Products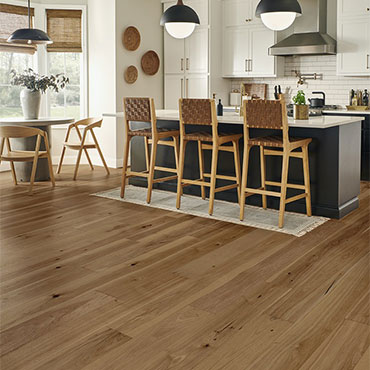 Mannington Hardwood Flooring
Forest Park, the latest addition to the Latitude Collection® is a 7.5" wide plank, sliced face Hickory with extra long lengths up to 83". Forest Park comes in 4 hand-stained colors with subtle wire brushing that accentuate the warmth and color variation that can only be found in a hickory floor.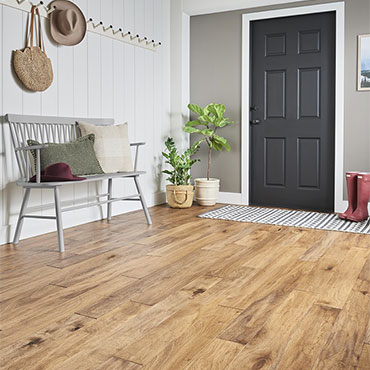 Mannington Hardwood Flooring
Unapologetically rustic best describes Kodiak. The hand stained and hand scraped finish creates a warm, rich visual that lends itself perfectly to the modern farmhouse vibe that continues in popularity.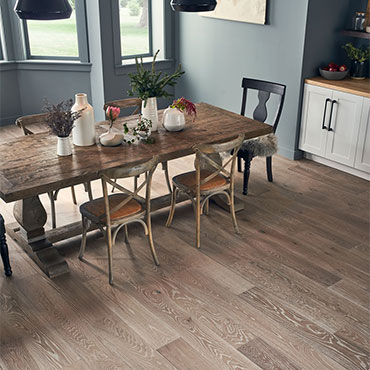 Mannington Hardwood Flooring
Now available in stores: our Prospect Park hardwood flooring, shown in Color: Arch. Inspired by the pre-war architecture of New York City in the 1920s, it uses subtle, muted colors and multiple stain layers to achieve the feel of high-end, luxury living.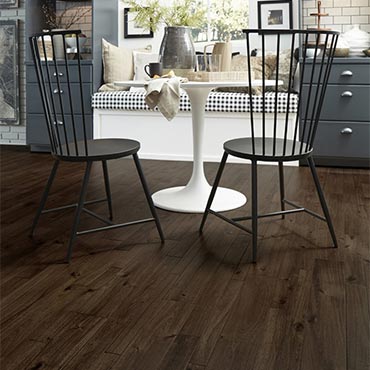 Mannington Hardwood Flooring
An exotic look, Bengal Bay provides a premium sliced face, a broad, modern color palette with distinctive hand staining effects and mixed width planks.
Featured Articles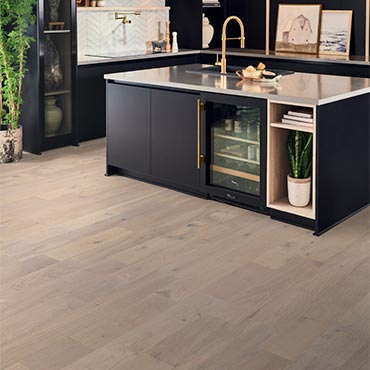 Mannington Hardwood Flooring
Engineered Hardwood flooring is real wood from top to bottom that's normally made using multiple wood veneers or slats of wood glued together at opposing directions. The word "engineered" just refers to the way in which it's made. There are many benefits to choosing an engineered product over a solid product–in fact.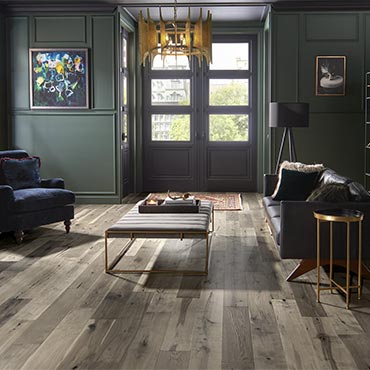 Mannington Hardwood Flooring
As a leader in the flooring industry, Mannington has put together a guide that details everything you need to know about hardwood floors. Whether you're having a new home built or simply looking to make an upgrade to your home's existing floors, hardwood is a beautiful, durable option! Before you decide on hardwood, here's what you need to know.