About Sheoga Hardwood Flooring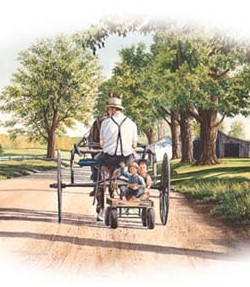 Sheoga Hardwood Flooring: The Essence of Durability and Natural Beauty in Your Home
In a world where home design trends come and go, the timeless charm of hardwood flooring remains constant. Amidst various flooring brands, Sheoga Hardwood Flooring has carved out a distinguished place in the market, thanks to its unwavering commitment to quality, sustainability, and the natural elegance of its products.
Established over decades ago, Sheoga has matured like the fine wood it mills, gaining strength and character with each passing year. This American-based company has built its reputation on the foundations of craftsmanship and the use of premium-grade hardwoods. The dedication to these principles is evident in every plank of flooring that leaves their facility.
The Sheoga Guarantee: Uncompromising Quality

Sheoga's insistence on quality begins at the source. They carefully select hardwoods from the lush forests of the United States, ensuring that each piece of lumber is not only of the highest quality but also responsibly sourced. Their product range includes a variety of species, from the ever-popular Oak and Maple to the rich hues of Cherry and the understated elegance of Ash.
Each plank is then milled to precise specifications, creating flooring that is as durable as it is beautiful. Sheoga's attention to detail extends to the finishing process, where planks are sanded and finished with coatings that enhance the wood's natural patterns while providing a layer of protection that stands up to the rigors of daily life.
Sustainability: A Core Principle

Sheoga Hardwood Flooring is not only a leader in quality but also in environmental stewardship. They understand that true beauty is sustainable and thus ensure their manufacturing processes and products meet rigorous environmental standards. By adhering to sustainable forestry practices and maximizing the use of each log, Sheoga illustrates that luxury and environmental responsibility can go hand in hand.
Innovative and Diverse Range of Products
Sheoga's innovative spirit is reflected in its diverse range of products. They offer solid and engineered flooring to accommodate various needs and preferences. The company also provides a plethora of styles and finishes, from smooth, glossy surfaces to hand-scraped textures that boast a rustic charm.
Their engineered flooring is particularly noteworthy, constructed for enhanced stability and resistance to humidity changes, making it suitable for a wide range of climates and subfloor types. This adaptability does not compromise the surface beauty, ensuring homeowners do not have to choose between functionality and aesthetics.
Installation and Longevity
Ease of installation is another hallmark of Sheoga's hardwood flooring. Designed to fit together seamlessly, the planks can be installed over various subfloors with minimal fuss. Once installed, Sheoga floors are known for their longevity. With proper care, they can last for generations, becoming a cherished feature of the home.
Customer-Centric Approach
Sheoga Hardwood Flooring also prides itself on its customer service. From selection to installation and beyond, they provide comprehensive support, ensuring customers are confident in their choice and satisfied with the end result. The brand's commitment to its customers is akin to its commitment to quality – absolute.
Final Thoughts
In conclusion, Sheoga Hardwood Flooring stands out in the realm of national brands for its synthesis of quality, beauty, sustainability, and customer satisfaction. For homeowners and designers seeking a flooring solution that embodies natural beauty and timeless durability, Sheoga offers not just a product, but a legacy – one that enriches homes and speaks to the heart of American craftsmanship.