Viking Hardwood Flooring Photos
About Viking Hardwood Flooring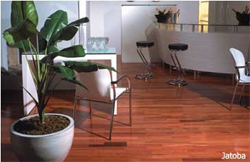 Transform Your Living Spaces with Viking Hardwood Flooring
Introduction
When it comes to home decor and renovation, flooring often serves as the cornerstone that binds the aesthetics of a space. The choice of flooring not only dictates the look but also the feel and durability of your interiors. One brand that stands out in the realm of quality hardwood flooring is Viking Hardwood Flooring. With a legacy of craftsmanship, aesthetic excellence, and durability, Viking Hardwood Flooring is a go-to choice for those looking to transform their homes into sanctuaries of comfort and style.
About Viking Hardwood Flooring
Founded in the early 2000s, Viking Hardwood Flooring has quickly emerged as a leader in the industry. Specializing in a wide array of hardwood flooring options from classic oaks to exotic teaks, the company has something to offer for every taste and budget. With a focus on sustainability, all of Viking's products are sourced responsibly and manufactured with minimal environmental impact.
Why Choose Viking?
Unmatched Quality
The brand pays meticulous attention to quality. Each plank is inspected rigorously to ensure it meets the high standards set by Viking. The timber used is selectively sourced to guarantee durability and visual appeal.
Aesthetic Range
From rustic finishes to modern, sleek designs, Viking offers a diverse range of styles to choose from. Whether you're into the classic appeal of walnut or the contemporary vibes of gray-toned oak, you'll find something that perfectly complements your interior decor.
Sustainability
With a keen focus on sustainability, Viking ensures all their wood is sourced from responsibly managed forests. They also make use of eco-friendly adhesives and finishes, further contributing to a reduced carbon footprint.
Easy Installation
Viking floors come with easy-to-follow installation guidelines. Many of their product lines feature click-lock technology, allowing for a straightforward, DIY installation. This saves you time and potentially reduces installation costs.
Lifetime Warranty
One of the standout features of Viking Hardwood Flooring is the lifetime structural warranty that comes with most of their products. This goes to show the brand's confidence in the longevity and durability of their floors.
Applications
Residential
From living rooms to bedrooms, Viking hardwood floors can transform any space into an elegant and cozy environment.
Commercial
Their range also extends to commercial applications, offering durability and style to spaces like offices, showrooms, and even luxury hotels.
Conclusion
With a harmonious blend of aesthetic versatility, durability, and ethical sourcing, Viking Hardwood Flooring stands as a formidable choice for those looking to invest in their spaces. Whether you're renovating your home or setting up a new office, Viking offers quality and style that will stand the test of time.
Upgrade your interiors today with Viking Hardwood Flooring – where quality meets elegance.
---
---