Johnsonite® Commerical Flooring Photos
About Johnsonite® Commerical Flooring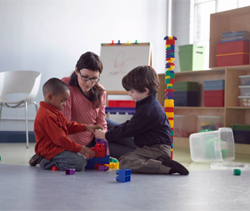 Johnsonite Commercial Flooring: A Comprehensive Guide
Introduction
Johnsonite is a renowned brand name in the commercial flooring industry, known for offering a diverse range of flooring solutions. They are a part of Tarkett Group, which specializes in multiple flooring types, including vinyl, linoleum, rubber, and more. Johnsonite aims to provide high-quality, durable, and versatile flooring options suitable for various commercial settings, including offices, healthcare facilities, schools, and more.
Types of Flooring
Rubber Flooring
Roundel Rubber Tile: Offers a balance of performance and aesthetic.
Defiant Oil and Grease Resistant Rubber Tile: Specially designed to withstand harsh environments like kitchens.
Vinyl Flooring
iQ Optima: Offers high-quality vinyl flooring solutions with an emphasis on durability and easy maintenance.
Acczent: Designed for heavy traffic and provides a balance between performance and design flexibility.
Linoleum Flooring
Veneto XF2: Known for its natural ingredients and a focus on sustainability.
Specialty Flooring
Esd Control Flooring: Designed for areas where electrostatic discharge (ESD) must be prevented.
Sports Flooring: Customized flooring solutions to meet the demanding needs of sports facilities.
Applications
Healthcare
Johnsonite flooring is known for its easy-to-clean and anti-microbial properties, making it ideal for healthcare settings.
Educational Institutions
Their flooring options are designed to be durable and low-maintenance, which is crucial in educational environments.
Commercial Offices
The range of styles and colors makes it easy to match the aesthetics of any office environment while still being functional.
Benefits
Durability: Designed to withstand heavy foot traffic.
Aesthetic Appeal: Wide range of designs and customization options.
Sustainability: Many products are made from recycled or rapidly renewable materials.
Easy Maintenance: Most flooring options are easy to clean and require minimal upkeep.
Installation and Maintenance
Johnsonite products usually come with detailed installation guides, and it's advisable to use certified installers for the best results. Maintenance generally involves regular sweeping and mopping, with occasional deep cleaning depending on the material type.
Conclusion
Johnsonite Commercial Flooring offers a wide variety of solutions to meet the demands of diverse commercial environments. Their focus on quality, durability, and aesthetic appeal makes them a go-to choice for many professionals in the industry.
---
---
Featured Products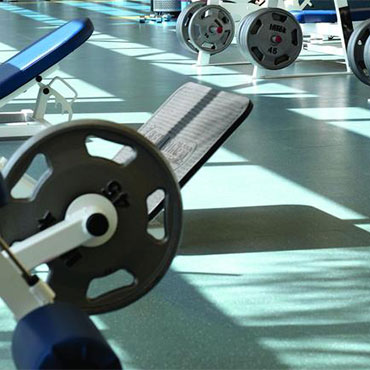 Johnsonite® Commerical Flooring
The locker room is connected to the weight room which is down the hall from the gym which can also be the cafeteria. Our multi-function flooring solutions work under all kinds of activities. Rubber and vinyl solutions that come in an array of colors, patterns, textures and thicknesses.