aboutus
Exploring Flooring Inc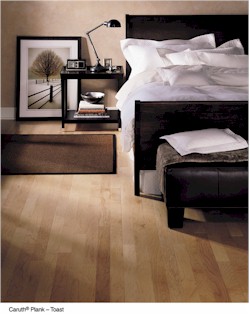 Experience person to person service at Exploring Flooring.
Tired of the big store run around?
With so many new products on the market today, working with a company that provides expert product knowledge, skilled craftsmanship and personalized service from start to finish is what matters most. Exploring Flooring has the experienced professional staff that can help you choose the perfect floor for your home.
Why Us
Family Owned & Operated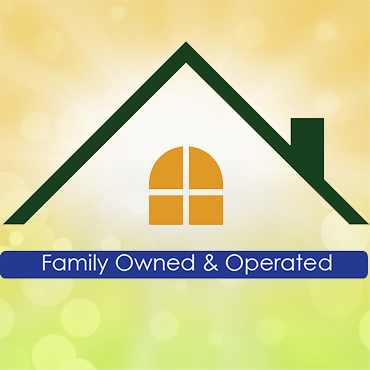 Great Selection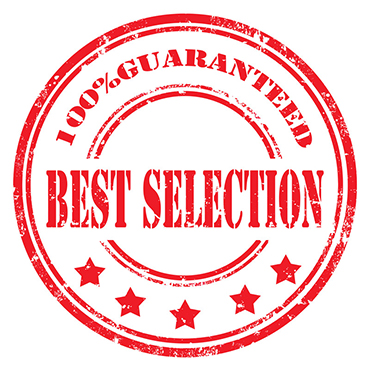 Why Us
Our Company
At Exploring Flooring Inc we believe that it should be all about you. Our main goal is to do everything possible to make you satisfied.
Selection
We offer a large selection of products
Exploring Flooring Inc carries a complete line of products from the world's leading manufacturers. Click on the links below to find out more about these products.
Customer
Testimonials
Carmel of Lombard
January 2019


We appreciate the quality & expertise

you bring to the table. We were refered

by Bob M. & have been coming back ever since.

Thanks for being such a pleasure to work with!




Lisa S. of Naperville
January 2019


On our recent basement carpet purchase we were appreciative of the help we got to pick an affordable alternative that fit my design idea.

We have been happy with all of our flooring and installations over the past few years.

Area for improvement: paper work/transaction could use technology improvement such as the ability to take a credit card payment over the phone.

Frank M. of Warrenville
January 2019


Tom & Rob are personable and professional. Their

product knowledge makes it obvious that they have

been in the flooring business for many years.

Frank led a team of installers that showed up

on time, had a great attitude and did a perfect job.

I would definitely recommend Exploring Flooring.

Janelle M. of Batavia
January 2019


Exceptional customer service because;

1. Inquired about our property, needs and how we use the space.

2. Didn't rush the sale,

3. Provided install around toddler's nap, and

4. Very personable and friendly!

Thank you!

Dennis H. of Warrenville
January 2019
All went well. Very pleased.
Alice W. of St Charles
Jan 2019


I found my visit to your business was a pleasant experience. All my questions were answered and chosing my new carpet was easier than I expected. The installers were great. They arrived as scheduled and in a little over 2 hours was out and the new was down.

I had a friend who got new carpet a couple of weeks before me and it took her installers 2 days.

I most certainly recommend your team for a great experience. My carpet looks great. Thanks so much.

Kristal A. of Warrenville
September 2018
Great Experience From Starting with Emails to Finish. Very responsive to our timeline and special requests. Project Completed On Time. Condo under contract closing 10/26 Have already given new owner your contact info! THANK YOU TOM for all of your hard work and Rob for the last job!
ROB MITCHELL of Exploring Flooring
2018


ALL THE REVIEWS ON OUR SITE OUR REAL.

A HARD COPY OF EACH REVIEW CAN BE
VIEW BY STOPPING IN THE STORE.




Joe M of St. Charles
Sept 2018


Tom was great to work with. He was very patient and

answered all our questions.

We had a quote from another flooring guy that was 10% less

for the same job, but we decided to go with you guys because

you spent a lot of time with us picking out the perfect floor for us.

And we thought you would do a great job installing the floor,

which you did.

I have to thank Rob for switching us from a 1 man install

crew to a 3 man install crew. That saved us from an extra

day or two of a messy house and hassle.

Joe and his crew did a top notch install job.

Very high quality work and pleasant to work with. They even

surprised me when they filled all the nail holes in the trim.

A plus all around!

Judy B. of Wheaton
July 2018


We were very pleased.

We were specifically pleased

with Exploring Floorings

williness to install the

day we needed.

Also Tom worked hard to

find a carpet we

wanted & in our price range.

Thank you.

Kim G. of Plainfield
July 2018
I went to Exploring Flooring based on a recommendation from friends. I was not disappointed from the moment I walked in the door. I felt welcomed and was provided exceptional service. Tom helped make recommendations that were within my budget and my floors are phenomenal. Anytime I had a question or concern during the process, Tom and Rob and anyone on site were patient and tentative to my needs. I feel they went above and beyond in many cases as well. The next time I need new flooring I wont hestitate to use EF - they're fantastic!
Karen P. of Benton Harbor, Michigan
July 2018


I live in Michigan and have shopped al our store possibilties for back splash tile. Also looked online for different styles and could only find a few that I really liked, but was not willing to pay the price. I'm originally from Chicago's western suburbs and my kids still live there. Since I'd been looking for over a year and not being successful, I decided to come back home and shop the suburbs. Came into Illinois for the weekend and after shopping the larger tile stores, I was still not finding what I wanted. My husband and I were having breakfast at a restuarant with our kids and my son said "There is a small carpet/tile store just down the road and if you didn't know it was there , you'd drive right by it. Why don't you stop in there on our way home and see what they have".... so we did! And guess what?? I found 3 different tiles that I liked. REALLY... 3 of them! What a wonderful dilemma to be in. I took pictures of all 3 styles, went back to my son's house to think over my choice. After making a decision, went back to your store to place our order.

When the tile came in, my son picked it up at the store and brought it to Michigan on their next visit.

Love your store...love your choices...love your staff.

Chris A. of West Chicago
July 2018


Great service Rob - thank you! Your guys

were on-time and did a good job.

When I had issues with the carpet fuzz

I appreciate that you quickly addressed them.

Karen N. of Naperville
July 2018
I LOVE ALL THE UPDATES TO MY HOME. EXPLORING FLOORING TILED MY BATHROOM FLOOR, SHOWER, BACKSPLASH IN MY KITCHEN AND MY ENTIRE FIRST FLOOR INSTALLED MY HARDWOOD FLOORING. EVERYTHING LOOKS SO GOOD AND EXACTLY HOW I WANTED IT. ALL THE DIFFERENT STAFF WAS KNOWLEDGEABLE, FRIENDLY AND PROFESSIONAL.
Tom G. of Warrenville
July 2018


Rob and Tom were very courteous, helpful and prompt during the whole process. Installers were very good especially the hard vinyl installer. He was way over expectations.

Overall we are pleased with the whole job. Love the floors, have 1 more room to go.

Jill S. of Wheaton
July 2018
You have always gone above and beyond for us. We wouldn't go anywhere else for our flooring needs.
J. H. of Crystal Lake
July 2018
We have had Rob do several houses for us throughout our lives. We moved several times. From tileing to flooring & many times carpet. We have always been very satisfied "to perfection" with your services. Thank you for your services.
Jean G. - Geneva
July 2018


Always great service and installation team

is good, fast, friendly.

Brenda L. - Warrenville
July 2018


Rob was very helpful and answered every question completely.

Tom did a fantastic job explaining a variety of options to us. It was a comfortable atmosphere.

Very knowledgable.

Megan L. -Glen Ellyn
July 2018
Another great job!
Chuck & Carol S. of Naperville
Juy 2018


Great service! We enjoyed working with Tom-

He is very detailed oriented & professional

We are very happy with our new flooring!
Trade
References
Chicago Floorcovering Association


National Tile Contractors Association(NTCA)

Recent
Projects
Gladstone Riverside Model