About Wicanders® Cork Flooring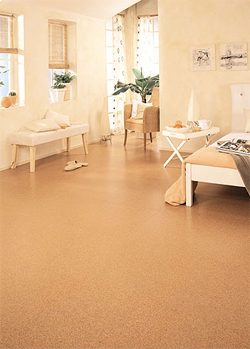 Wicanders® Cork Flooring: The Perfect Blend of Comfort, Sustainability, and Innovation
Introduction
In the world of flooring, there are plenty of options to choose from: hardwood, laminate, tile, and even carpeting. However, if you're looking for something that combines comfort, sustainability, and advanced technology, Wicanders® Cork Flooring deserves your attention. With its unique offering of cork-based products, Wicanders is revolutionizing the industry and offering an eco-friendly alternative without compromising on quality.
What Makes Cork Unique?
Cork is a remarkable material that is harvested from the bark of the cork oak tree, a process that doesn't harm the tree. This makes it a renewable resource. Cork has inherent qualities like insulation against temperature and noise, as well as being water-resistant. It offers a unique combination of softness and durability that sets it apart from other flooring materials.
A Brief History of Wicanders
Wicanders has been in the cork industry for over a century. Its longevity is a testament to its commitment to quality and innovation. With a focus on sustainability, Wicanders has perfected the art of using cork as a core material for flooring, constantly adapting its offerings to suit the needs and demands of the modern consumer.
Range of Products
Classic Cork
This line offers traditional cork tiles that bring a touch of nature into your home. They are perfect for those who want an all-cork experience, with the aesthetic benefits and natural insulation properties that come with it.
Corktech Technology
In an effort to combine the natural benefits of cork with modern technology, Wicanders developed Corktech. This technology involves a unique multilayer structure, where the top layer retains the natural surface of the cork, and the core layer enhances durability and stability.
Vinylcomfort and Woodcomfort
For those who want the benefits of cork but prefer the look of wood or vinyl, Wicanders has created the Vinylcomfort and Woodcomfort lines. These floors offer the visual appeal of wood and vinyl, but with the comfort and insulation properties of cork.
Sustainability Commitment
Wicanders is committed to environmentally responsible practices. Not only is cork a sustainable resource, but the company also takes steps to minimize waste during the production process. They have certifications from various environmental organizations, ensuring that you are making an eco-friendly choice when you choose their products.
Conclusion
Wicanders® Cork Flooring offers a unique blend of comfort, sustainability, and innovation. Whether you are looking for traditional cork tiles or something more modern like their Corktech offerings, Wicanders has a range of products that are sure to suit your needs. With their long-standing commitment to quality and sustainability, choosing Wicanders is not just a choice for your home but also a choice for the planet.